Antique Slot Machine Repair and Restoration
Casino Restorations is a premiere company for antique slot machine repair and restoration MN, we work with Mills, Superior, Lucky, Reel Amusement, Jennings, Watling, Callie antique coin operated device. If your thinking about having your antique slot machine repaired or fully restored? you have come to the right place!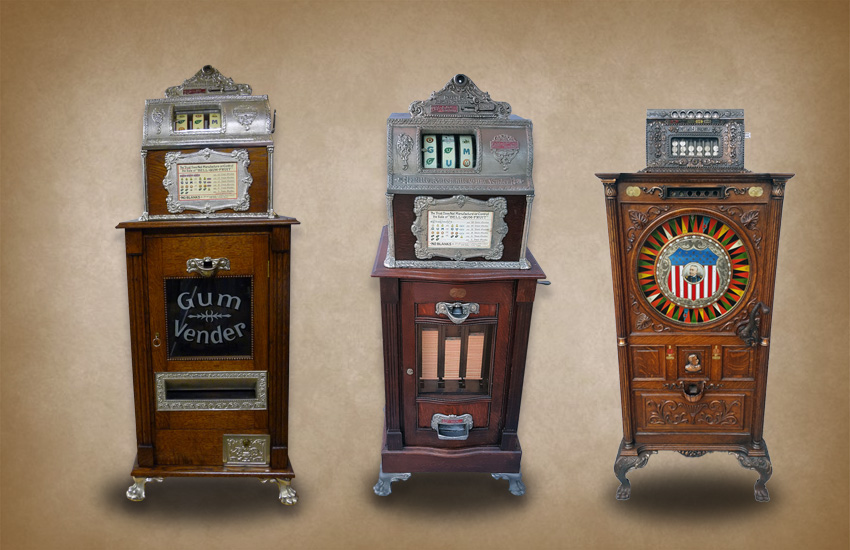 Antique Slot Machine Repair and Restoration History
Casino Restorations is a spinoff of a coin operated distributor in St. Paul, MN from the 1930's until 1960. The doors were closed due to the death of the owner. Parts, tooling and a few machines were moved to new locations and operated from those locations until 1979 when my cherished friend and mentor passed away at the young age of 72.
Everything we had was consolidated to one location where we still operate in St. Paul, MN.
Antique Slot Machine Repair and Restoration Goals
Our goals have always been to do museum quality Antique Slot Machine Repair and Restoration from the late 1800's into the 1940's and Penny Arcade Machines and related items from the late 1800's to 1930's. If you have a Machine but have no interest in repair or restoration of it, we would be interested in purchasing it from you.
Antique Slot Machine Repair and Restoration Knowledge
There are very few people in the United States remaining that have the knowledge and skill to properly work on vintage slot machines. There are even fewer companies that do it professionally on a daily basis. Out of those tiny handful of companies, none are corporations that fully insure your machine while in their shop and in transit, handle daily the national transport of antique slot machines or have a full time staff working ONLY ON ANTIQUE SLOT MACHINES; except for Casino Restorations.
With the ever increasing value of antique penny arcade machines, having them worked on by a company with trained staff that have years of experience and will stand behind their work is very important. Also, having a company that knows how to properly restore vintage slots in a factory original way is vital to preserving not only the integrity of the machine, but it's current and future value.
SCHEDULE A FREE CONSULTATION
Antique slot machine restoration is what we do best! We feel that we are Minnesota's best at doing this very specific and exacting job. If your slot machine was made from the late 19th Century up to 1951, then you want to talk to us!